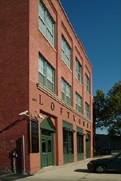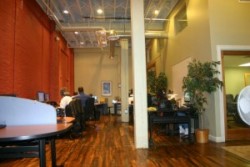 About The Loftworks Building
High ceilings, exposed beams, the true loft expansiveness with natural light is what you'll find inside the Loftworks Building. The 100 year old wood floors are warm and richly stained.
Built in 1906 for Broc Electric Car company, the industrial feel of the building has been perserved as the spiral ductwork of heating and cooling, granite kitchen counters, marble bathrooms interact throughout.
This is a unique three story, red brick, 20 unit multi-use condominium building.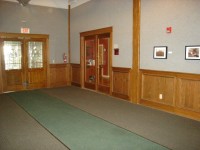 Common Interior
The "boutique hotel" lobby welcomes you with its oak trim and art work by the artists who live and work in this vibrant and caring community of artisans, entrepreneurs, businesses and loft dwellers all drawn to this special building nestled on 40th and Payne.